CorpKit Legal Supplies :: Corporate Seals

Corporate Seals and Embossers Our seals are guaranteed for life.

The Corporate Seal and Corporate Embosser line at CorpKit provides you with an extensive variety of Corporate Seals & Limited Liability Company Seals. Each Corporate Seal presser, embosser and ink stamp offer unprecedented quality and durability. Our Corporate Seals have been engineered to produce higher pressure with minimal effort. Seal Locking Instructions.

There are 7 styles of Corporate Embossing Seals to choose from. Choose from the foldaway pocket style corporate seal or the desk corporate embossers. There are 3 styles of Pre-Inked Corporate Stamps to choose from.

All metal embossing corporate seals are manufactured at our facility and ship out same day if ordered by 5 p.m. est. Backed by our fast, reliable and friendly service CorpKit will make purchasing your Corporate Embossing Seal quick and convenient without sacrificing quality.

Due to the nature of the product, our cutoff for all orders with rubber stamps is 1 PM EST. This will allow the ink to fully be absorbed in stamp!




Exciting New Corporate Embossers and Corporate Seals from CorpKit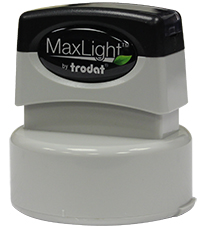 Embossing Corporate Seal & Corporate Ink Stamp Combo - The New Corporate Seal Combo which includes 2 of our most popular Corporate Seals combined, for a discounted price of $56.75 you can have both the foldaway Pocket Metal Embossing Seal and Pouch and the Round Pre-Ink Corporate Seal...Low introductory price of $56.75





Sample corporate seal, it is available for all type of entity.

See Larger Image »





Pressure sensitive Custom Gold Die Cut Corporate Seals

This is an impressive way to present and issue the stock certificates to your clients...Limited time only $16.95 per sheet of 20 seals




Don't forget to order our "CorPad" Inking Pad which will allow you
to darken the image of your Embossing Corporate Seal when you fax or copy ................................................Just $16.95




Add our blank Corporate Gold Notarial Seals. Just use your Embossing Corporate Seals to make an impression on the Gold Seal and add an impressive look to your documents and stock certificates..............As Low As $3.19 per sheet of 20




**Also available from CorpKit Legal Supplies are Library, Military, From the Desk of ..., Company Logo and Personal Seals. Call for Details.



CorpKit strives to provide our customers with the greatest selection of corporate seals and embossers. All Embossing Corporate Seals and inking stamps are customized for each of the States requirements. You will find quality in our custom, hand-held seal, corporate seal embossers and the entire line of pre-inked company stamps.

We specialize in all your custom embossing corporate seal needs. We provide Embossing Corporate Seal Insert separately. Call for details on Military Seals, from the desk of ...., library embossers and logo embossing corporate seals. When you buy a custom corporate seal from CorpKit Legal Supplies you will be purchasing a quality product.
Corporate Seals

---
| | | | |
| --- | --- | --- | --- |
| Result pages: | 1 | 2 | |
---

See details
Notarial Seals (gold blank for embossers)
SKU: GNS

Corporate Seal Embossing Stickers...As low as $3.19 per Sheet! Used for both Corporate Embossers & Notary Seals. For All Your embossing needs. Each gold notary seal sheet has 20 self adhesive corporate seal stickers.


---

From: $3.19


See details
Custom Die Cut Corporate Seals
SKU: CDS

As Low as $10.95 per Sheet of 20 New Revolutionary Pressure Sensitive Gold Wafer Company Seals which has all your company information preprinted on it. Each sheet of 20 is available for the discount price of $15.95. This is an i...


---

Market price: $15.95
From: $10.95, save 31%


See details
Corporate Embossing Seal and Pouch
SKU: 1S

The world's most popular seal presses and embossers offer unprecedented quality and durability. This redesigned Pocket model Corporate Embossing Seal now has greater strength and leverage.


---

From: $30.00


See details
The Corporate Seal Combo
SKU: 1S Combo

The world's most popular seal presses offer unprecedented quality and durability. This redesigned Pocket model now has greater strength and leverage. Add our Ultimark Pre-Inked Round Stamp with its high quality crisp impressions and you've got the perfect combination of seals.


---

From: $56.75


See details
Brass Corporate Embossing Pocket Seal and Pouch
SKU: 1SBrass

Elegant Color for The world's most popular seal presses and embossers which offer unprecedented quality and durability. Brass in handle and Insert only, body is black. This redesigned Pocket model Corporate Embossing Seal now ha...


---

From: $43.00


See details
Embossing Seal 2" Corporate Seal and Pouch
SKU: 1S2

The 2 Inch Pocket Embossing Seal gives you the extra room needed on Longer Corporate Names. The world's most popular seal presses offer unprecedented quality and durability. This redesigned Pocket Corporate Seal now has greater strength and leverage. A popular embossing seal because of its high l...


---

From: $37.00


See details
Desk Embossing Seal 1 5/8" Black & Chrome
SKU: 1D

This Black & Chrome Desk Embosser has been engineered to produce higher pressure with minimal effortfor all your embossing needs. If you'll be making a lot of impressions, you'll appreciate it's ease of use. Available for Corporate Seals, Limited Liability Comany Seals or any other company seal n...


---

From: $40.00


See details
Desk Embossing Seal 2" Black & Chrome
SKU: 2D

The 2 Inch Black & Chrome Desk Seal gives you the extra room needed on Longer Corporate Names. This model has been engineered to produce higher pressure with minimal effort. If you'll be making a lot of impressions, you'll appreciate it's ease of use. Available for Corporate Seals, Limited Liabil...


---

From: $43.00


See details
Brass Desk Embossing Seal
SKU: 1SB

This Elegant Brass Desk Embosser has been engineered to produce higher pressure with minimal effort for all your embossing needs. If you'll be making allot of impressions, you'll appreciate it's ease of use. Available for Corporate Seals, Limited Liability Company Seals or any other company seal ...


---

From: $43.00


See details
Embossing Seal 1 5/8" Matte Black Desk Seal
SKU: 1SBLK

This 1 5/8" Matte Black Desk Seal or Desk Embosser has been engineered to produce higher pressure with minimal effort for all your embossing needs. If you'll be making a lot of impressions, you'll appreciate it's ease of use. Available for Corporate Seals, Limited Liability Company Seals or any o...


---

From: $40.00

| | | | |
| --- | --- | --- | --- |
| Result pages: | 1 | 2 | |